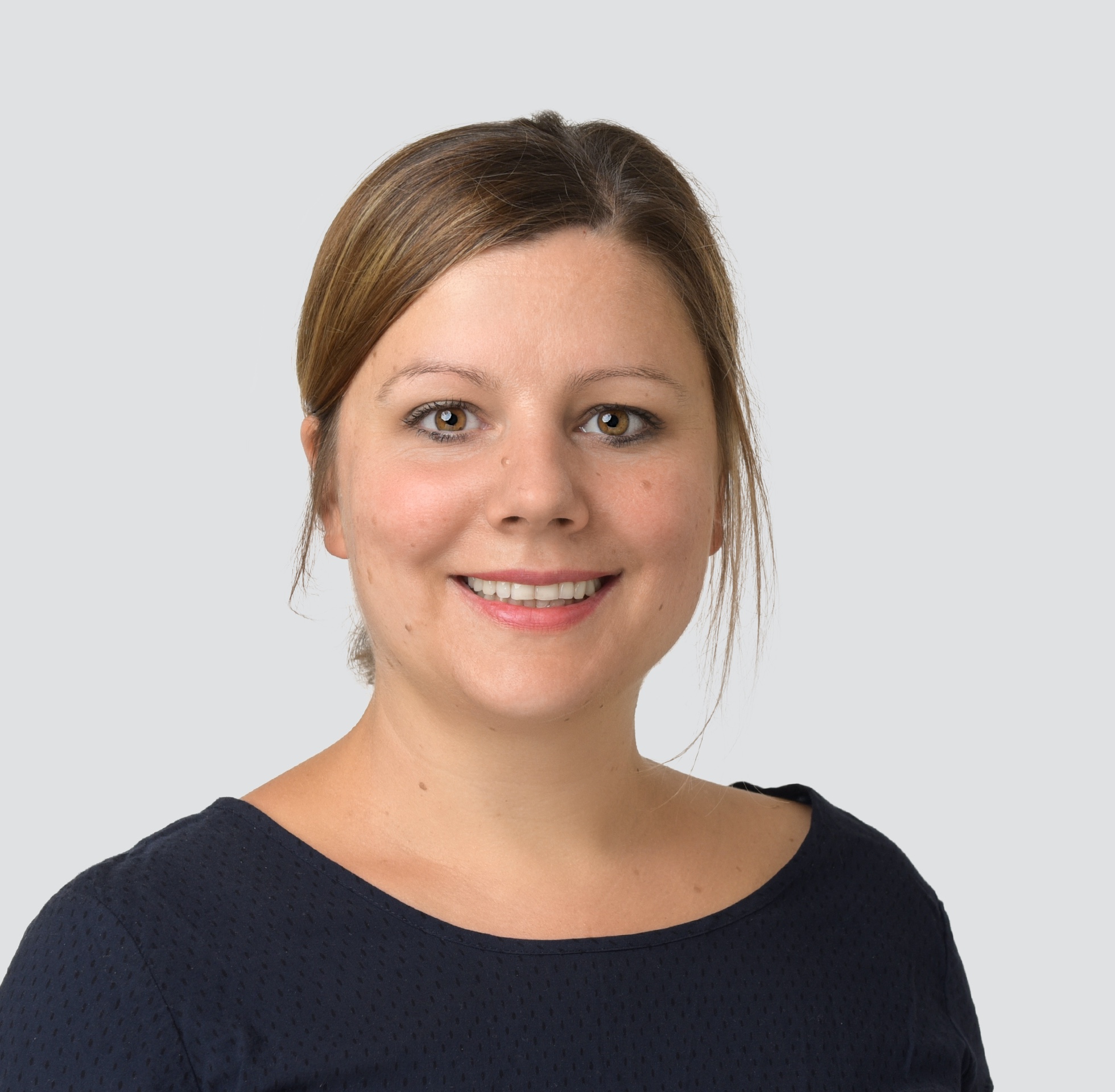 (she/her) is the initiator and head of the EcoArtLab at the
Institute for Practices and Theories in the Arts
at the
Berne University of the Arts (HKB)
, where she is responsible for the research field arts mediation. Having a background in theatre/performance research, her interest lies in transdisciplinary, practice-led research and formats which foster a dialogue been the arts, academia, and society. She is also a Lecturer and Deputy Head of the Institute for the Performing Arts and Film at ZHdK, the Co-President of the Swiss Society for Theatre Studies and a co-founder of the International Federation for Theatre Studies (IFTR) Working Group "Performance and Disability". Her works have been published in peer-reviewed journals, such as
RiDE: Research in Drama Education
,
Theatre Research International
or
Forum Modernes Theater
. Apart from her book
Ausweitung der Spielzone
(Chronos) she edited a number of collections, such as the special-themed issue of RiDE
International Perspectives on Performance and Disability
(Routledge, 2017, with Mark Swetz and Carrie Sandahl),
Theater und Öffentlichkeit. Theatervermittlung als Problem
(Chronos 2012, with Myrna-Alice Prinz and Pia Strickler) or
10 Jahre IPF. Research in the Performing Arts and Film
(Theater der Zeit 2018, with Anton Rey)
.
(she/her) is a PhD student researching on the intersection of sustainability, art, and transdicisplinarity at the EcoArtLab. She is involved with the I
nstitute of Geography
at the University of Bern and the
Bern Academy of the Arts (HKB)
. Having an academic background in human ecology - culture, power, and sustainability from Lund University as well as Liberal Arts and Sciences from University of Groningen, her focus is on interdisciplinary and transdisciplinary research. Furthermore, she has been working with different NGO's such as Noah - Friends of the Earth Denmark and the Wilderness Foundation UK in the area of education for sustainability on a local and European level. Having a strong interest in projects involving artistic research and collaborating between the arts and sciences to go beyond disciplinary perspectives, she has been mostly engaged with interdisciplinary and participatory research concerning topics such as social and environmental justice, urban spaces and disability, green education, and connectedness through art.
(she/they) is a visual artist and lecturer engaging in ecology, postcolonial theories and gender issues through installations, videos and performances. She navigates on the boundaries between art and science, between fact and fiction. The group of art works entitled
Hydrocommons
operates in a post-humanist realm of ideas. It explores water phenomena and the extent to which our kinship to other bodies can be understood as a deeply materialistic relationality. Riikka Tauriainen grew up in Finland and lives in Zurich. She studied in Tallinn, Essen, and Berlin and graduated with a master's in fine arts from the Zurich University of the Arts. Her work has been exhibited internationally. She presented her latest works at Kunsthalle Nairs, Scuol, the Shedhalle, Haus Konstruktiv in Zurich 2021, at RADIUS CCA in the Netherlands and at ZF Art Foundation at Zeppelin Museum Friedrichshafen, Germany in 2022. Her upcoming exhibition will take place in 2023 at the Art Foundation Basel H. Geiger in Basel Switzerland as part of the project
Experimental Ecology
. In the EcoArtLab, Tauriainen focuses on the target groups of the climate art projects in order to develop and implement an artistic mediation concept within the framework of an artistic-scientific doctorate

(she/her) is the project coordinator of the EcoArtLab. As a research assistant at the Institute for
Practices and Theories in the Arts
at the
Berne University of the Arts (HKB)
she is also part of the SNSF research project 'Aesthetics of the Im/Mobile,' which investigates current working methods with im/mobility in the performing arts and brings them together with a disability studies perspective. In a subproject, together with Dr. Yvonne Schmidt she researches institutional developments of different theatrehouses and -festivals against the backdrop of the Covid-19 pandemic. Celestina studied contemporary history and german literature at the University of Fribourg where she also worked as an assistant. Her research focus is directed to cultural (re)presentations and forms of in- and exclusion in capitalist modernity, as well as questions sourrounding (counter)knowledge-productions from the margins. In addition to her academic research, Celestina has worked for various NGOs and an organizational development office in the education and social non-profit sector.

works as an artist and curator as well as a mediator in the field of science. He studied fine arts with Mariana Abramović and Christoph Schlingensief and holds a master's degree in artistic research in the performing arts from the University of the Arts in Berlin. He has presented his work at the HKW Berlin, the Istanbul Biennial, the Goethe Institutes, the Bühnen Bern, La Bâtie Genève, the Belluard Festival Fribourg, the Munich Volkstheater and the Berlinale. After several teaching positions at various art academies, he joined the
Institute of Geography
at the University of Bern in 2019 as research associate and coordinator of the . Since 2019 he is part of the working group Art in the Underground of the nGbK Berlin, which organizes an international competition for art in public space in Berlin. In 2022 he curated with Isabelle Meiffert a discursive festival and exhibition project on the cultural heritage of Baden/Aargau. Within the EcoArtLab, he will coordinate collaboations with the artists and researchers.
is Professor of Geography and Critical Sustainability Studies and projectpartner of the EcoArtLab. She is the founder and now co director of the
mLAB
at the I
nstitute of Geography
at the University of Bern. As one of the many mLAB acitivities she co leads the
Global Science Film Festival
with Samer Angelone and Mirko Winkel. Her research focuses on societal transformation, justice and sustainability at the interfaces of migration, (im)mobilities, work and education. She is interested in social learning processes and transdisciplinarity, particularly making new media, art and digital technologies an integral part of research activities and develop unorthodox coalitions of aesthetics and geography.
Jacqueline Baum

graduated from Pratt Institute, New York with a Master of Fine Arts. She participated in various exhibitions in Switzerland and abroad. On-site research is often the base of her art work. In her art work she is trying to confront the increasing complexity of ecological, economic and social conditions. She was a professor at the department of Art Education and involved in several research projects at HKB. She is currently leading the Propädeutikum at the Art School in Biel.

Juliet Fall

is Full Professor in the Department of Geography and Environment at the University of Geneva, Switzerland. As a political geographer, she is interested in how people understand and experience territory and make sense of the world in their daily experiences, connecting spatial experience from the scale of the body to that of the international. In order to do this, she uses a variety of visual research methods, including film-making, photography, comics and autobiographical and feminist visual methods. She has also written about the history of ideas and critical spaces of knowledge production by focusing on biographies of geographers and their situated practices in Francophone, Anglophone and Italian scholarly spaces. She teaches and has published widely on the history and epistemology of geography, visual methods and comics. She is currently writing a scholarly book and drawing a comic at the intersection of visual methods, border studies and creative geographies.

Priska Gisler

leads the
Institute Practices and Theories in the Arts IPTK
at the
Bern Academy of the Arts HKB
. In collaboration and interaction with artists and researchers from the visual arts, literary writing, and theater, she has developed a series of interdisciplinary research projects that address current issues of artistic production and questions about knowledge production in different social contexts. Having a background in sociology and history, Priska Gisler worked at the University of Zurich, the Chair for Science Studies at ETH Zurich and led a research group at the Collegium Helveticum, a transdisciplinary laboratory between ETH and the University of Zurich. Her current research focuses on the examination of artistic and scientific modes of production and cognition, human-animal relations, and reflections on historical changes in the artistic field. She is (co-)editor of numerous publications and organizer of scientific-artistic events and symposia. She serves on the board of SARN (Swiss Artistic Research Network).
Karin Fink
co-leads the MA Eco-Social Design at the Lucerne University of Applied Sciences and Arts. Karin is a geographer and relational designer. She has 15 years of experience working at the science-policy interface. During the last four years, her interest shifted towards community building processes to engage with civil society and changemakers. She explores how collaboration between diverse disciplines, combined with traditional and tacit knowledge as well as craftsmanship may help us to innovate and create sustainable lifestyles within the limits of our planet. Currently, she is also working as a scientific advisor at the Federal Office for the Environment FOEN. She works as a project leader for the Swiss State of the Environment Report, published by the Federal Council addressing the Swiss Parliament. She is a delegate to European and global environmental networks. Karin curates various community-based projects at the intersection of art & natural science, between the digital & the analog space and where teaching & learning interweave. For example Ambient Radio - a collaborative learning project exploring the natural world – which was featured at the Sonohr festival 2022, Bern, Switzerland. In 2021, her book "The Anthroponaut's Wordbook. Art, science and a vital Anthropocene" was published by postmedia books, Milan, Italy.

Peter Schneemann
is full professor at the Institute of Art History at the University of Bern, where he chairs the Department of Modern and Contemporary Art History and serves as Vice-Dean and Senator of the Faculty of Humanities. Since his fellowship at the Kunsthistorisches Institut in Florenz, one of his areas of research concerns the modes of mediating ecological urgency. He is the Coordinating Principal Investigator (Lead) of the SNSF Sinergia "Mediating the Ecological Imperative: Formats and Modes of Engagement" (2021-2024) and the SNSF Project "Öffentlichkeiten der Kunst. Die Geschichte der Schweizerischen Plastikausstellung (SPA)" (2022-2026).

Tara Lasrado
is an independent producer and curator particularly interested in working on experimental and interdisciplinary collaborations for diverse audiences. Since 2015 she has been active in various cultural projects in the city of Zürich including Manifesta 11, Forward Festival Zürich, «Fun & Fury» performance program at Cabaret Voltaire; and «Gemeinsam wie Bienen» as part of «About Us! Zürich Interkulturell». In 2018 Tara co-founded and curated Progetto 6000 to initiate a cultural exchange for emerging artists from Ticino in art institutions and off-spaces in Zürich. Since 2019, she is a co-producer for «under the mango tree», a self-organised gathering of "unlearning" that took place in Shantiniketan, India in February 2020 and focused on land based learning, rural and performance practices that address our relationship to the individual and collective body. Currently Tara collaborates with the Crowther Lab, ETH Zürich creating projects at the intersection of climate science and contemporary art; as well as with Experi Theater Zürich on their upcoming projects «BlackBox», Colonial Walks and performance «Protokolle Tilo Frey» premiering at Gessnerallee in March 2021.
Benjamin Sunarjo
is an artist, environmental scientist, and dancer. As a scientists, his research revolves around the social and economic transformation towards renewable energies through projects such as Smart Urban Adapt, the Energy Concept 2050 for the City of Zurich, or the Energy Perspectives 2060 for the Swiss Federal Office of Energy. As a performance artist he shows performative works at festivals, in galleries, on stages and in public spaces in Switzerland and abroad and has worked as a performer for Boris Nikitin, Tino Sehgal, Boris Charmatz, Alexandra Bachzetsis, Maurizio Cattelan, and Alexandra Pirici, among others. He curates the ACT Performance Festival at Dampfzentrale Bern and teaches as a freelance lecturer at HKB on the boundary between the arts and the climate crisis.